No longer in the back seat,
wealthy families reclaim control!
In times of uncertainty, family offices need visibility across a complex web of entities, investments, cash flows, taxation and more. That visibility allows them to make well-judged decisions.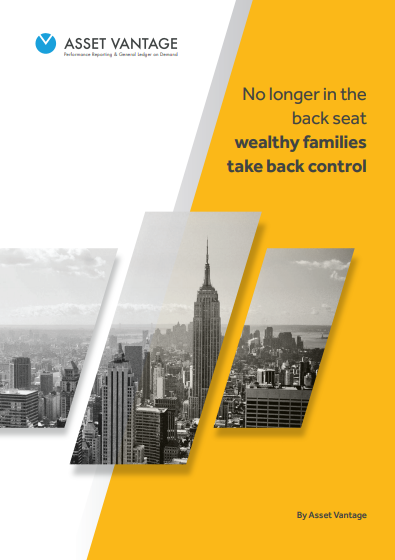 New technology can simplify complexity and provide a family with more control over its holdings. With Asset Vantage's innovative cloud-based Performance Reporting & General Ledger on Demand platform, families can view a consolidated ledger in an efficient, elegant and transparent manner. That visibility means family principals, or their advisors, can assess financial health, risk and opportunity with confidence.
Download this white paper to discover:
The challenges facing wealthy families and ways to overcome them 
The way technology is transforming the world of wealth management
The value of a complete picture of liquid and illiquid assets, cash flows, liquidity position and taxation across investment entities